0.5 and 1 inch drilling capacity
The DeHoff Multi-Axis line of machines offer CNC-controlled multi-axis gundrilling capability for complex hole patterns, like those seen in heat exchangers, manifolds and molds. The 0.5-inch and 1-inch (12.7 and 25.4 mm) capacity machines are offered with a "knee" fixture table to provide the X- and Y-axis movement.
The 2-inch (50.8 mm) capacity machine has a traveling column to provide the X- and Y-axis movement, plus a rotary fixture table and an auxiliary CAT 40 spindle for milling/tapping.
Each DeHoff Multi-Axis machine includes our robust coolant system and a Microsoft Windows®-based controls package with CNC G-Code programming capability. Multiple fixturing options are available.
The DeHoff Advantage:
536T CNC Knee Specifications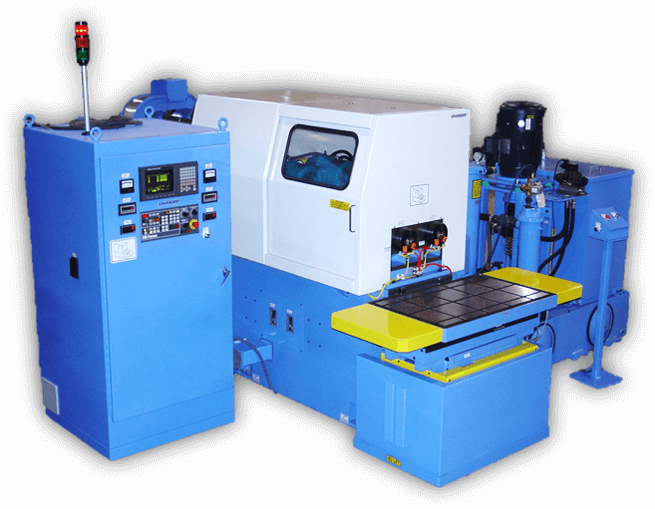 Drill Capacity
0.5 in (12.7mm)
Slide Travel
Z = 36 in (914 mm)
Table Travel
X = 21.5 in (546 mm)
Y = 12 in (305 mm)
Table Load Capacity
2,200 lbs (998 kg)
No. of Spindles
2
Spindle Power
3 hp (2.2kW)
Spindle RPM
1,500 – 6,000
Feed Rate
0.1 – 30 in/min (2.5 – 762 mm/min)
Coolant Flow
45 gpm (170 L/min)
Coolant Pressure
2,000 psi (138 bar)
1036 CNC Knee Specifications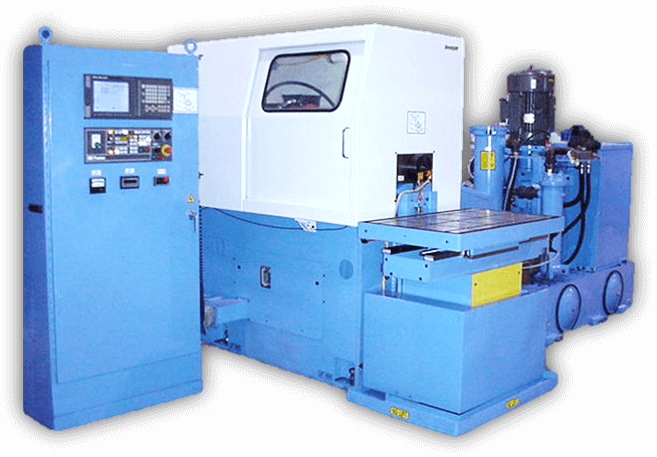 Drill Capacity
1 in (25.4mm)
Slide Travel
Z = 36 in (914 mm)
Table Travel
X = 21.5 in (546 mm)
Y = 12 in (305 mm)
Table Load Capacity
2,200 lbs (998 kg)
No. of Spindles
1
Spindle Power
5 hp (3.7kW)
Spindle RPM
1,500 – 6,000
Feed Rate
0.1 – 30 in/min (2.5 – 762 mm/min)
Coolant Flow
34 gpm (129 L/min)
Coolant Pressure
1,800 psi (124 bar)
2072 TC Specifications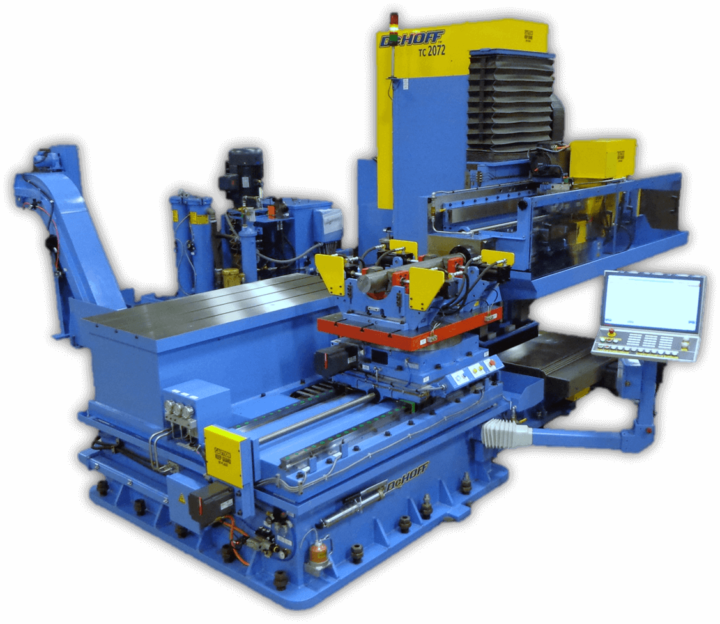 Drill Capacity
2 in (50.8mm)
Slide Travel
Z = 72 in (1829 mm)
Column Travel
X = 60 in (1524 mm)
Y = 46 in (1168 mm)
No. of Spindles
(1) gundrilling spindle
(1) CAT40 auxiliary spindle
Table Load Capacity
9,000 lbs (4,082 kg)
Spindle Power
10 hp (7.5 kW)
Spindle RPM
400 – 4,000
Feed Rate
0.1 – 30 in/min (2.5 – 762 mm/min)
Coolant Flow
60 gpm (227 L/min)
Coolant Pressure
1,500 psi (103 bar)